Roxanne's Wine Cellar Site updated September 3, 2008.
The best material to make wine from is whatever you can get for free. If you pick your own wild berries, have a friend who has a fruit tree, or have one yourself, you have the resources to make wine inexpensively. My very first wine was wild blackberry. It cost me about $0.55 (CAN) per bottle. My two most expensive wines were the Mead at about $2.00 (CAN) per bottle and the Cranberry (I bought the fruit on sale for $0.99 per bag in season) at about $2.10 (CAN).
To get started inexpensively, just buy the minimum equipment. If you enjoy it and want to continue making wine, you can expand. You can purchase everything you need from a wine makers supply store, or your local grocery store. The big difference is that you can ask questions at the supply store, but are unlikely to get useful information from the grocer.
The first step is to choose a recipe and make sure you have all the supplies you need for it. Then get started and have fun!
-- Rox
---
Information
---
Glossary
Table of Substitutions
Equipment and Supplies
---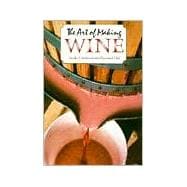 If you only ever buy one book on winemaking, this should be it. Contains recipes, instructions, troubleshooting guide.
---
Roxanne's Kitchen -- Wine Index -- Jeffrey Home Page -- Recipe Index -- Fun Links -- Contact Me
Shop fine wine, champagne, gourmet food gifts under $50. Register & receive 5% off your order.